Installing Ubuntu on Virtualbox box is very easy, in this blog, I am going to show you how you can install ubuntu 19.04 on Oracle VirtualBox step by step, this Ubuntu VM also can be integrated into the GNS3 if you are working on network topologies and stuff.
Ubuntu VM installation prerequisites.
Download and install VirtualBox on your local machine by clicking here. You may choose your operating system from the download list.
Download Ubuntu here, we are going to use ubuntu 19.04
Setting up the Ubuntu VM environment in VirtualBox.
Step1. Open Virtualbox and click on New.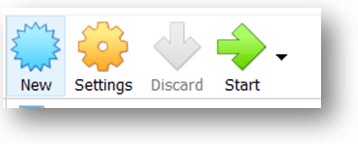 Step2. Name your Ubuntu VM, and for VM location you may leave as default, and click next.
Note: if you wanted to change VM location, you could do that by clicking the dropdown button and click on Other and select different location for the VM, I chose D drive, which had enough storage.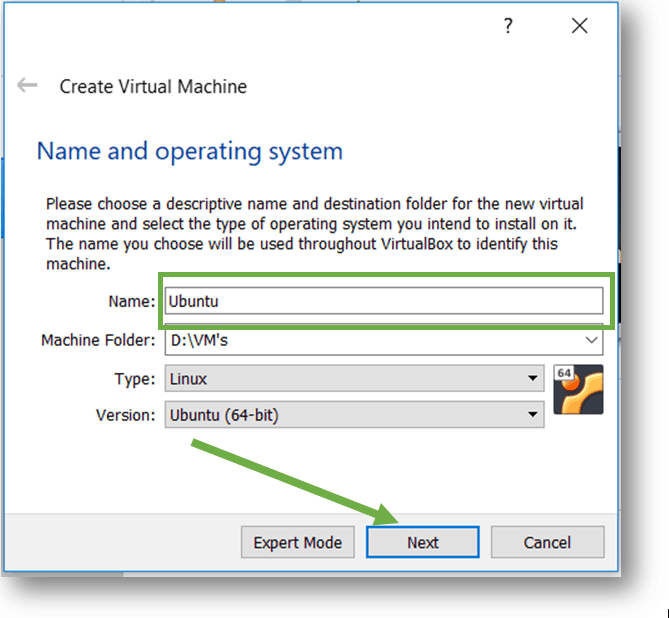 Step3. In this step, you have to assign the Memory for the VM (RAM), I am allocating 2048 as RAM here and click next.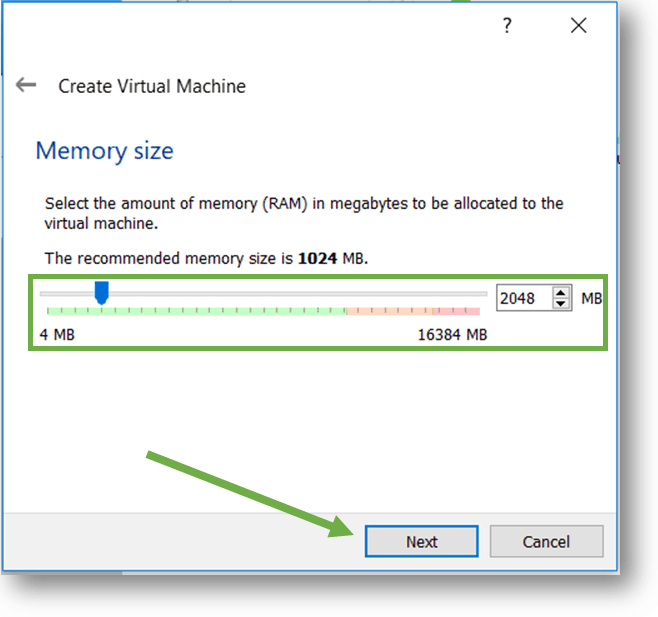 Step4. Here you have to assign the hard disk for the VM. You may leave the default option which says 'Create Virtual hard disk now' and click next.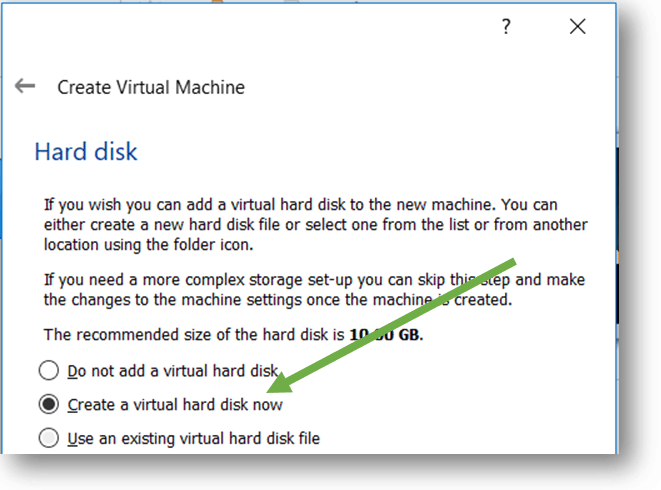 Step 5. You can select a hard disk file type here. I am leaving this as default as well.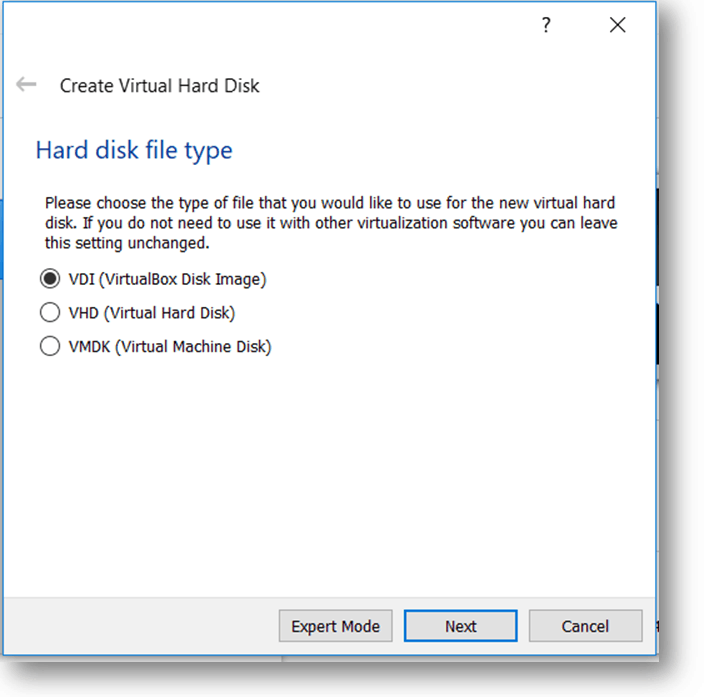 Step 6. Select Storage on physical hard disk, select default value 'Dynamically allocated.'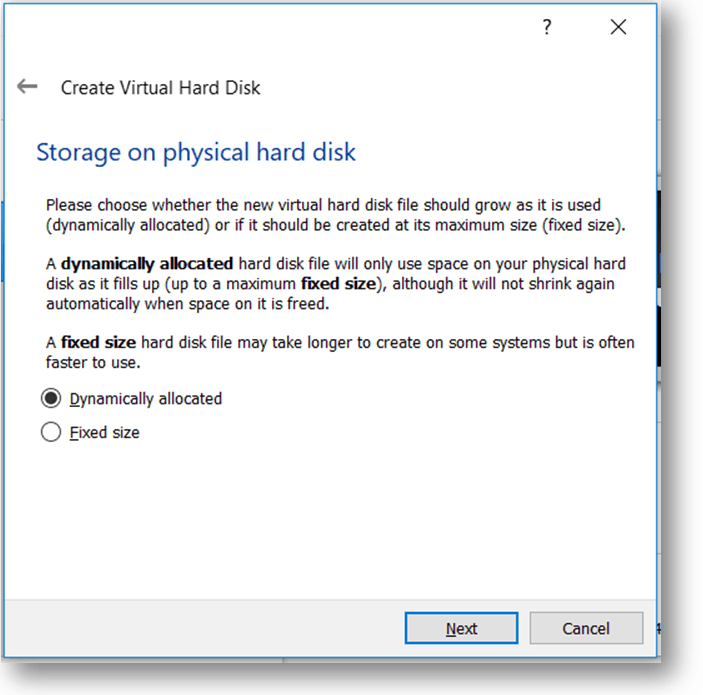 Step7. Now you have to define hard disk file location and size. I need to change the storage from default value 10GB to 20GB and click Create.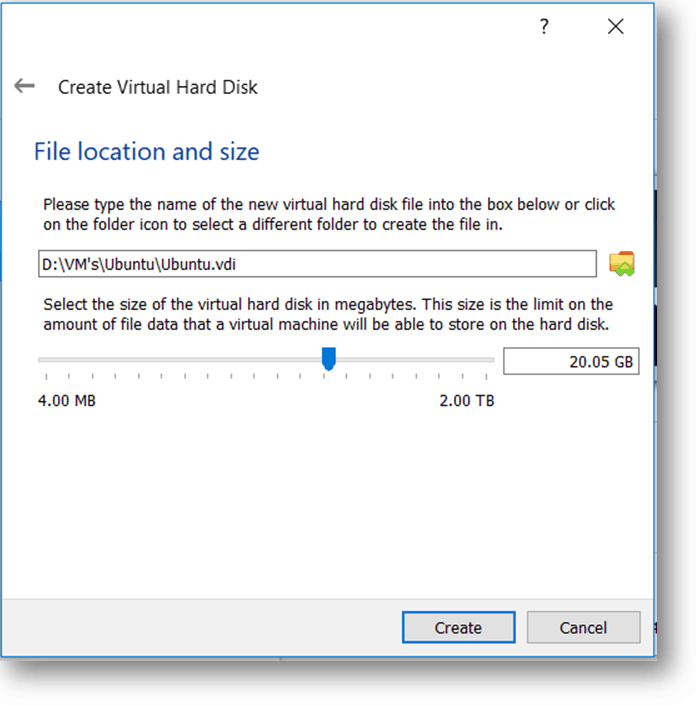 Installation of Ubuntu 19.04 in Virtualbox.
We just configured the Ubuntu VM properties, which include its memory storage and other parameters. Now let's go ahead and install the Ubuntu in Virtualbox following the below steps.
Step 1. The Ubuntu VM is powered off by default in VirtualBox. You can start the VM to proceed with the installation.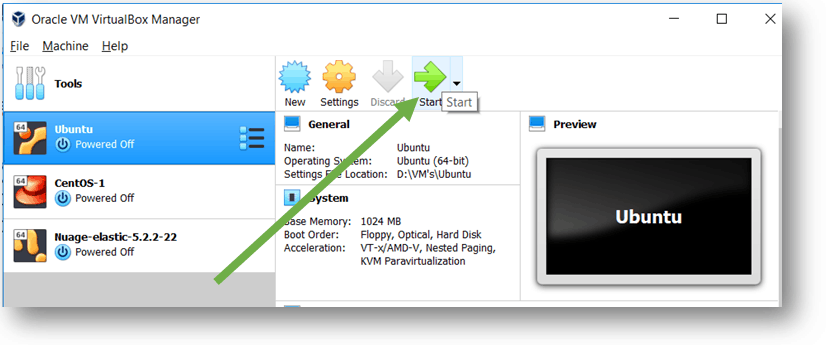 Step 2. When you power on, it would ask for the bootable image which you had downloaded earlier from the Ubuntu site. Browse and attach that and click on Start.
Step 3. Click on Install Ubuntu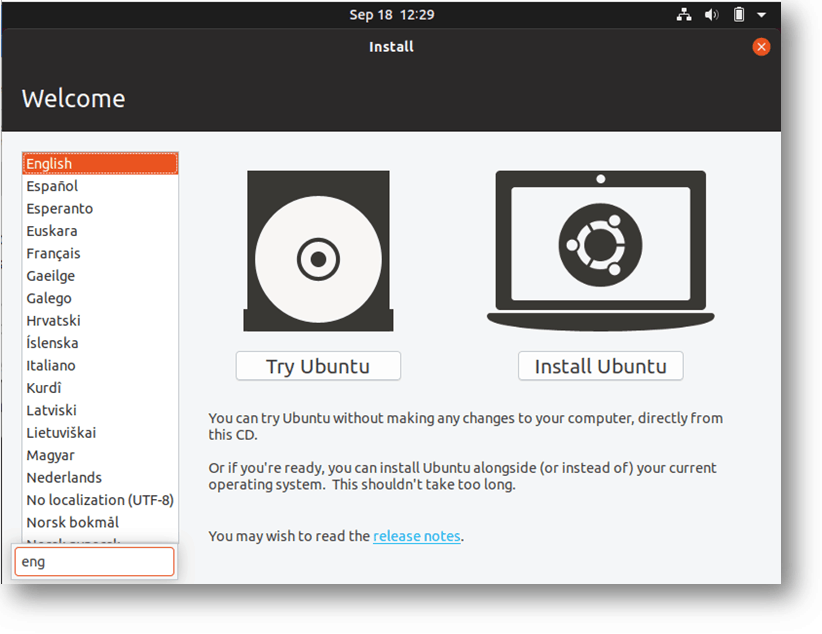 Step 4. Select the Keyboard layout you would like to use, in my case English (US), and click continue.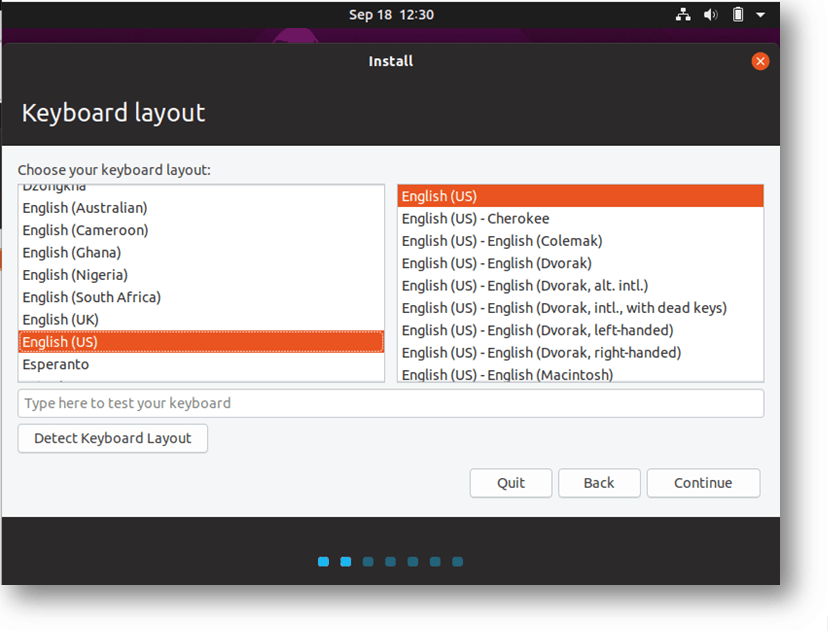 Step 5. Make sure you uncheck the option 'Download updates while installing Ubuntu' as it may take longer to for the installation to finish.
Just check Normal installation and click Continue.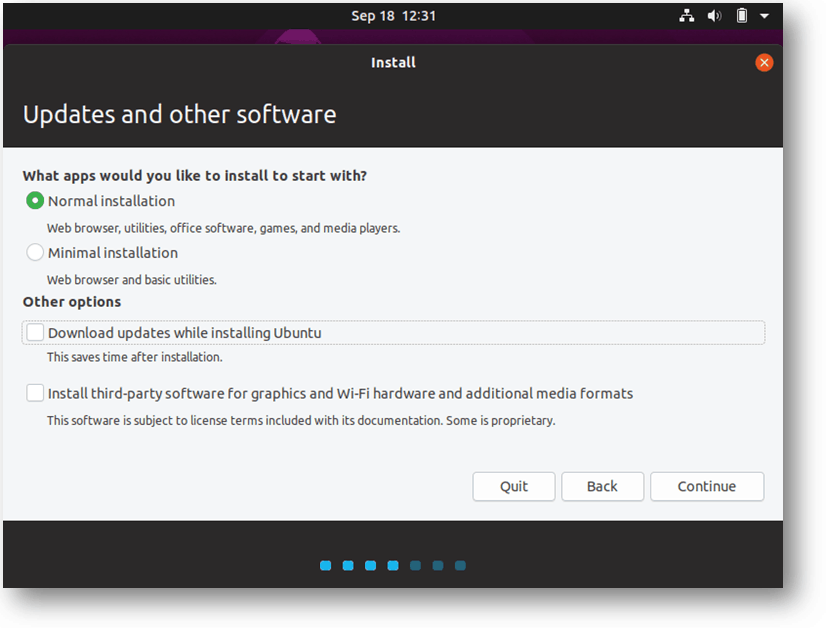 Step 6. Check option Erase disk and install Ubuntu and click on install now.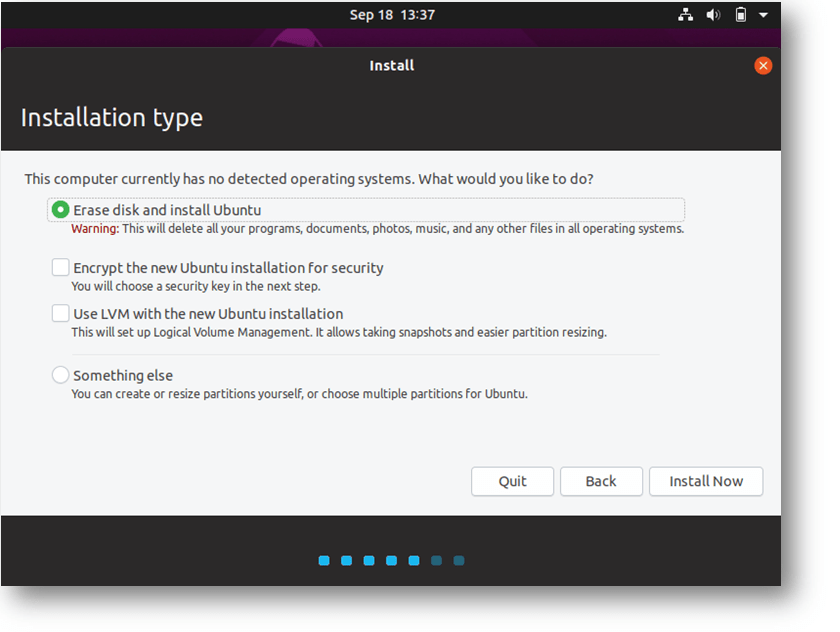 Step 7. You would get a pop-up notification that says below, click on Continue for the same.

Step 8. Select your timezone and click Continue.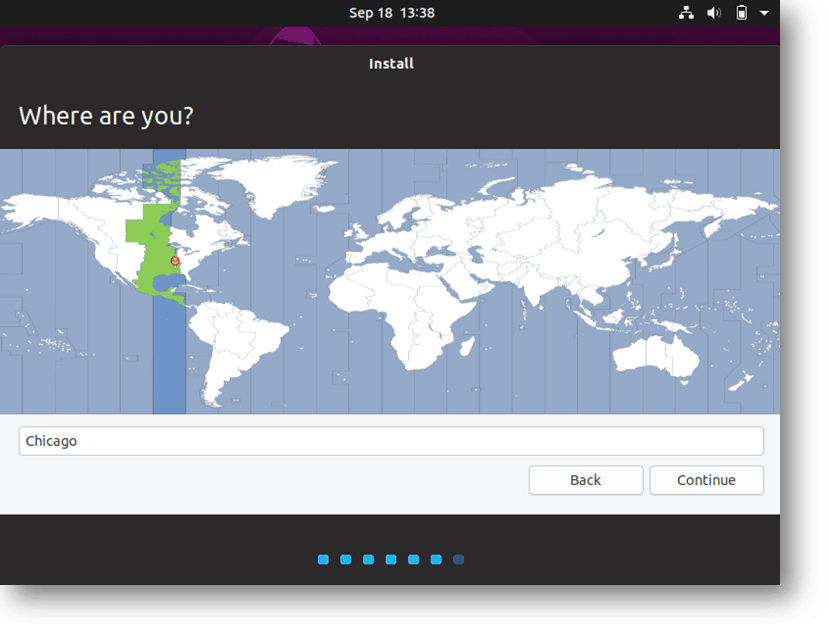 Step 9. Specify your login credentials and continue, make sure you remember these credentials.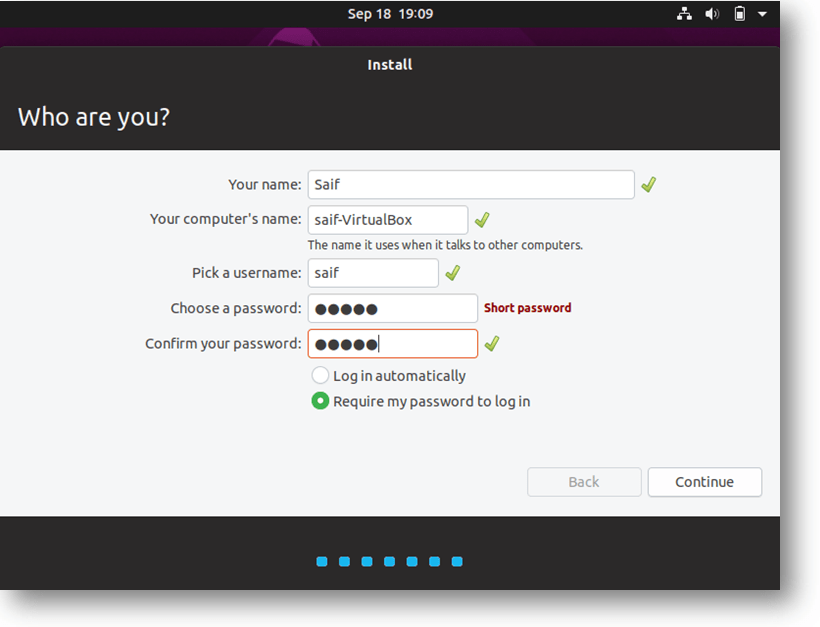 Step 10. The installation has been started, give some time for the installation to finish.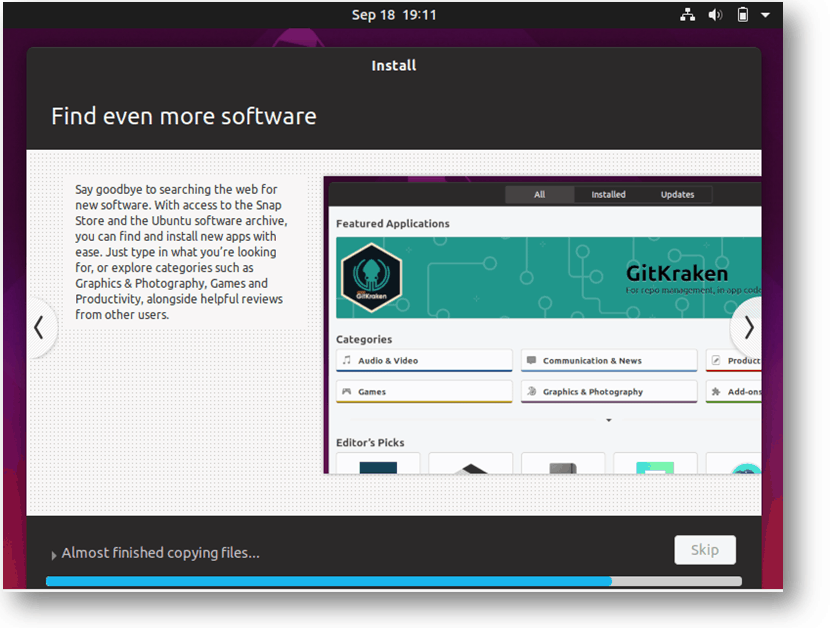 Step 11. Once the Ubuntu installation is complete, you would get the below pop up, which says installation complete. You may click on restart now.

Step 12. Once the Ubuntu machine is back online, You can log in to the server using the credentials that you had set up earlier.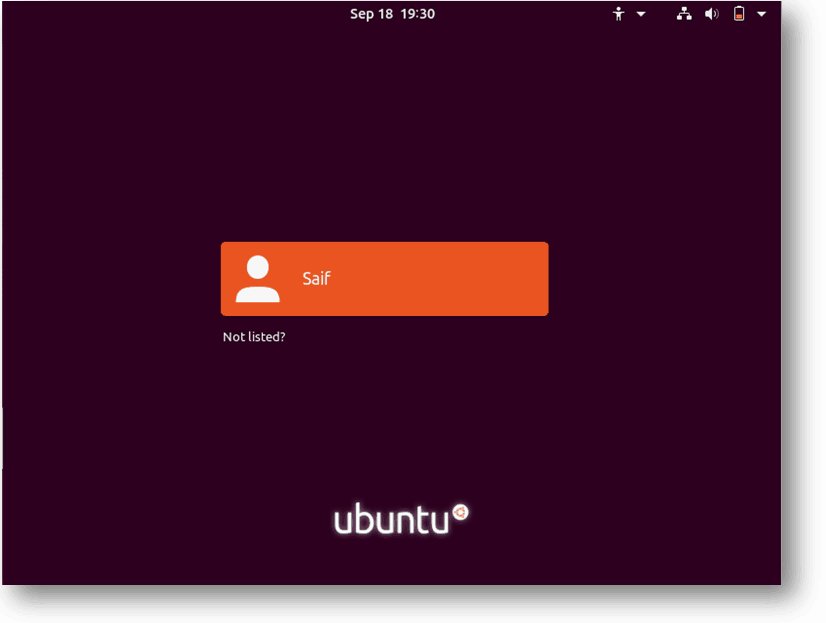 That's it. Now you are ready to go. You now have Ubuntu VM installed on Virtualbox.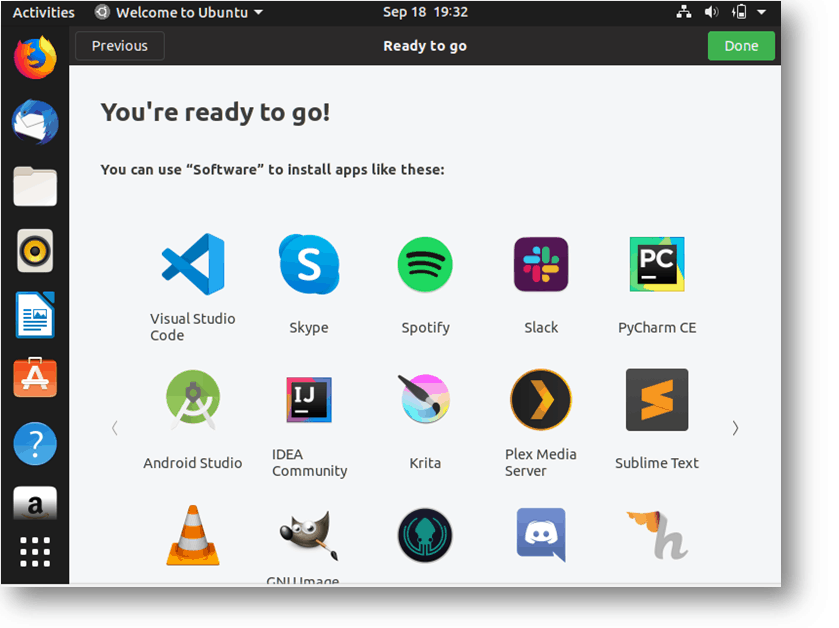 Click Done, and it would take you to the desktop.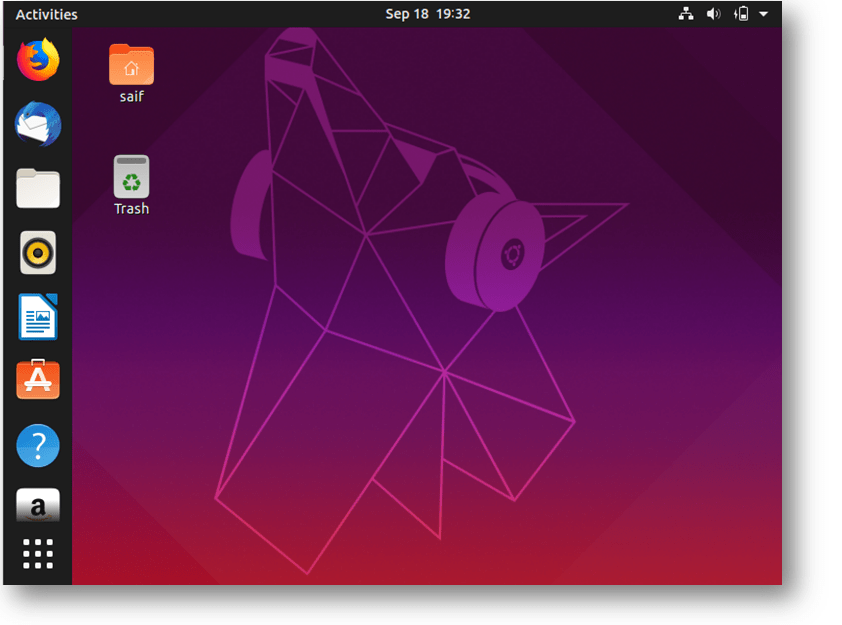 By default the size of the screen would be 800 x 600, you may change them in settings under display resolution.
Note: Virtualbox is great to test your VM's in your physical box, However, if you would like to go more advanced or integrate with GNS3 I would recommend you to use VMWare workstation pro, you can follow the steps here on how to install ubuntu 19.04 on VMware workstation pro.
---